I was so inspired by Alice Keeler's recent post, Class Twitter Account: How Your Students Can Tweet, that I decided to take her idea and generate a Google Form for our soon-to-be-instituted elementary school student tech team to allow them to quickly submit tweets for consideration by our new Twitter feed. That part was easy but I also wanted to make it easy for them to see the Twitter feed as well. I decided to make a Google Sites page containing the embedded Google Form as well as a Twitter widget of the feed. For some reason, I just couldn't get it to work so I headed to Google Search. I landed on a Tech Tip published by the IT folks with West Hartford Public Schools: Embed a Twitter Feed – Google Sites.
The steps are pretty straight forward if you don't mind digging into HTML a bit. They suggest using Note Pad but I used Dreamweaver. If you are looking for an alternative HTML editor, try TextWrangler.
I created a Google Sites page and made it totally blank (or at least as blank as I could make it) and set the width to 100%. I embedded the Google Form I created on one side of the page and the Twitter Feed on the other. The end result looks like this: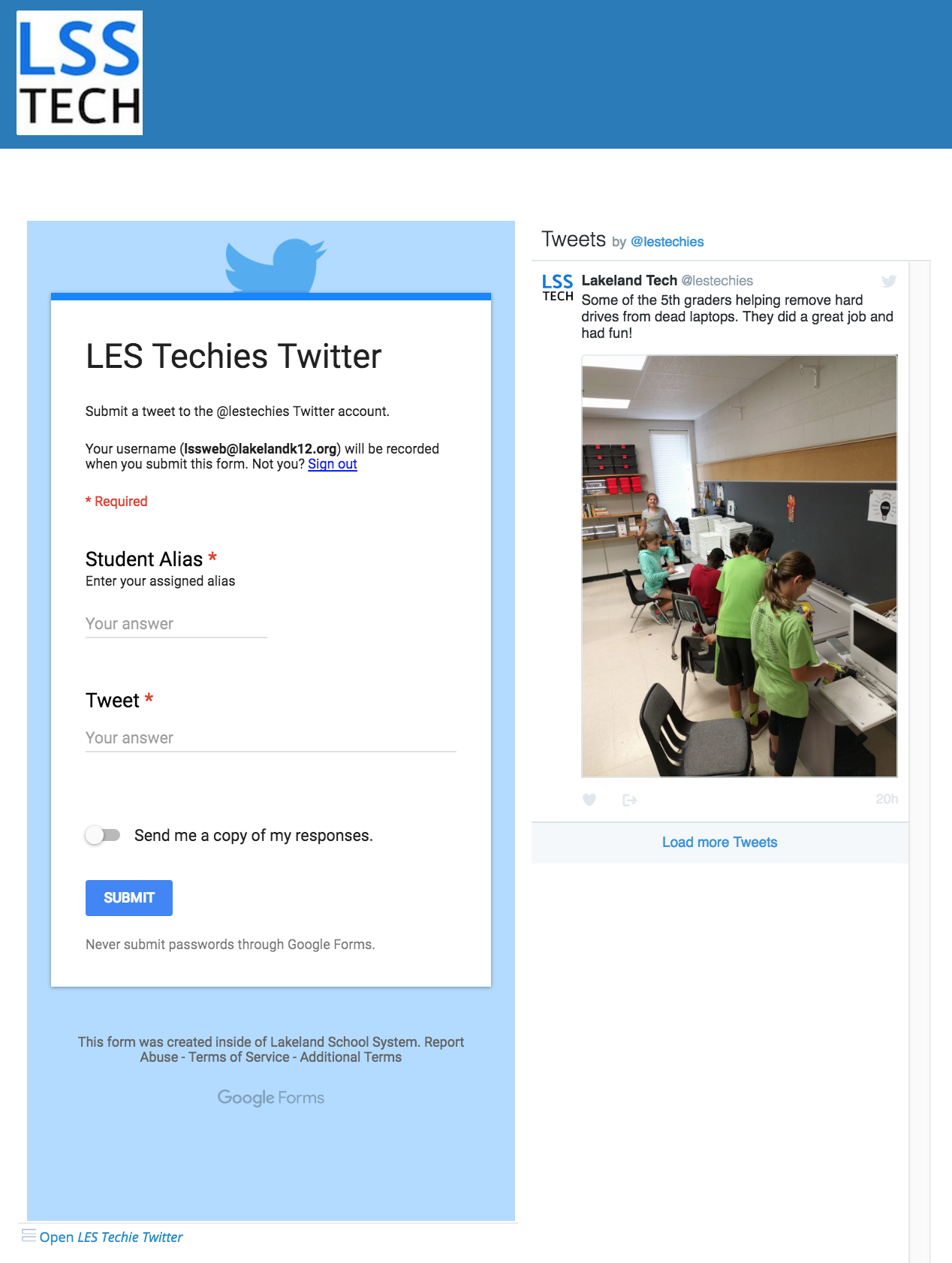 Sadly, Twitter is blocked on our campus so a big gray area comes up when viewing this on campus.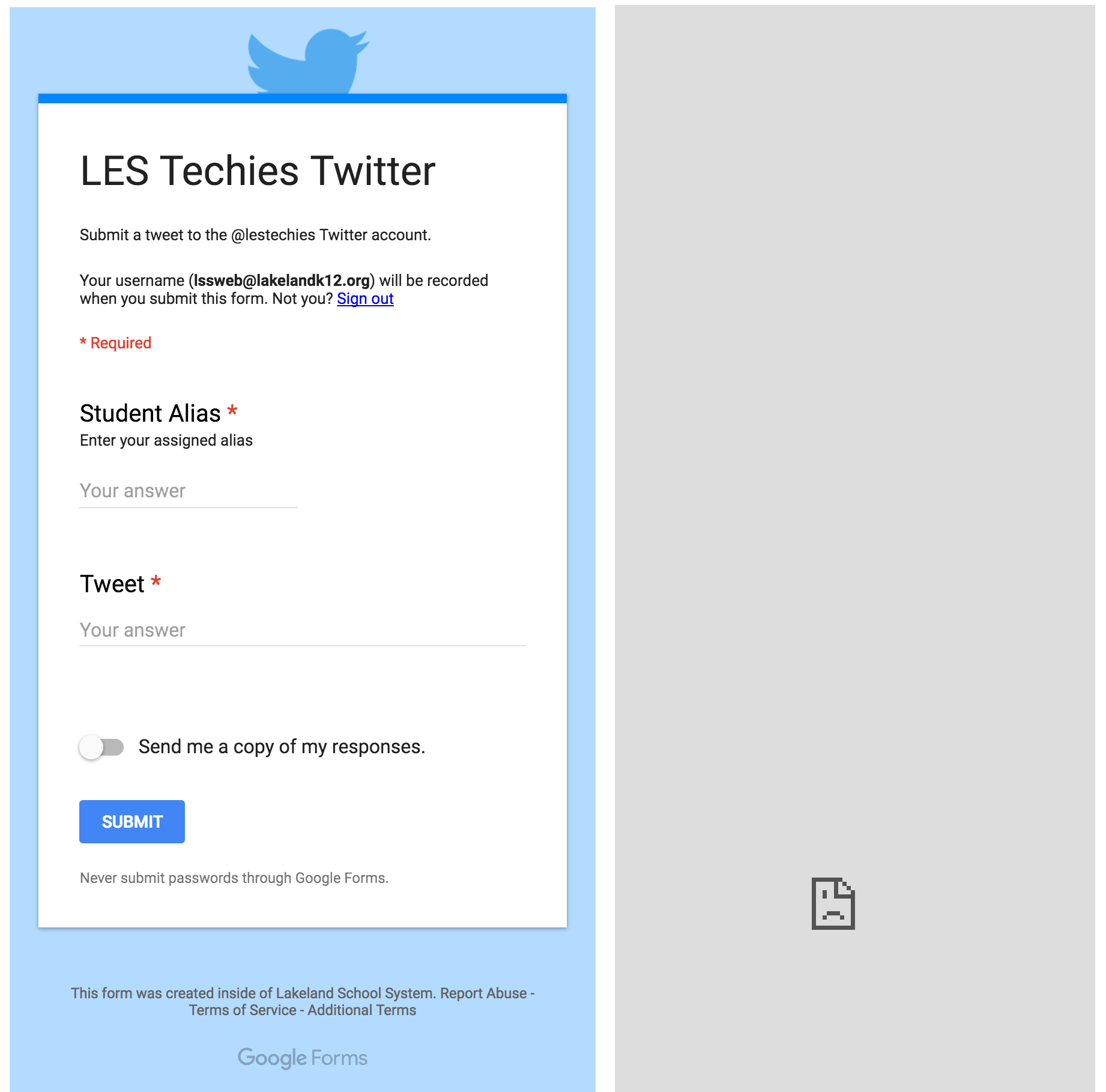 As a way around that, I headed over to IFTTT. I started with appending the tweet to a Google Sheet that I was going to embed in the Google Site. It just didn't look right. I tried appending the tweet to a Google Doc which, again, just didn't work for me. I ended up using a recipe to create a Blogger post every time the account tweets. I chose to grab the RSS feed for that blog and embed that beside the submission form. It still isn't very pretty but, for now, it is functional.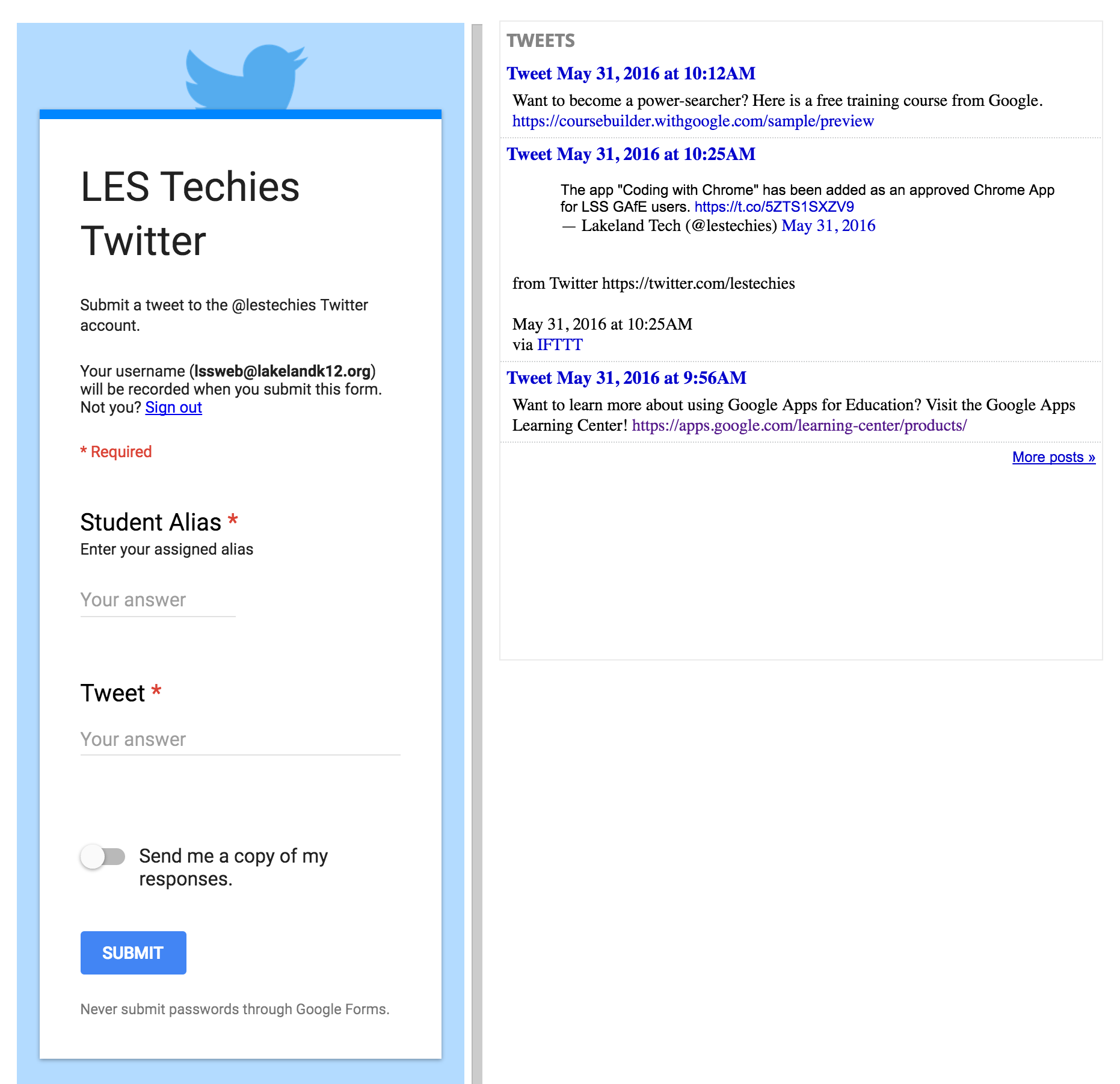 I'm looking forward to getting more of our elementary students practicing their digital citizenship skills while also highlighting the great work our students are doing at my school.