Always on the lookout for handy lists? Here are five of my current favorite Chrome extensions.
Google Similar Pages – Discover webpages similar to the page you're currently browsing. Enjoying the page you're looking at and interested in other similar pages? Trying to find more pages about a topic you're researching, but having a hard time coming up with the right query on Google? Google Similar Pages can help!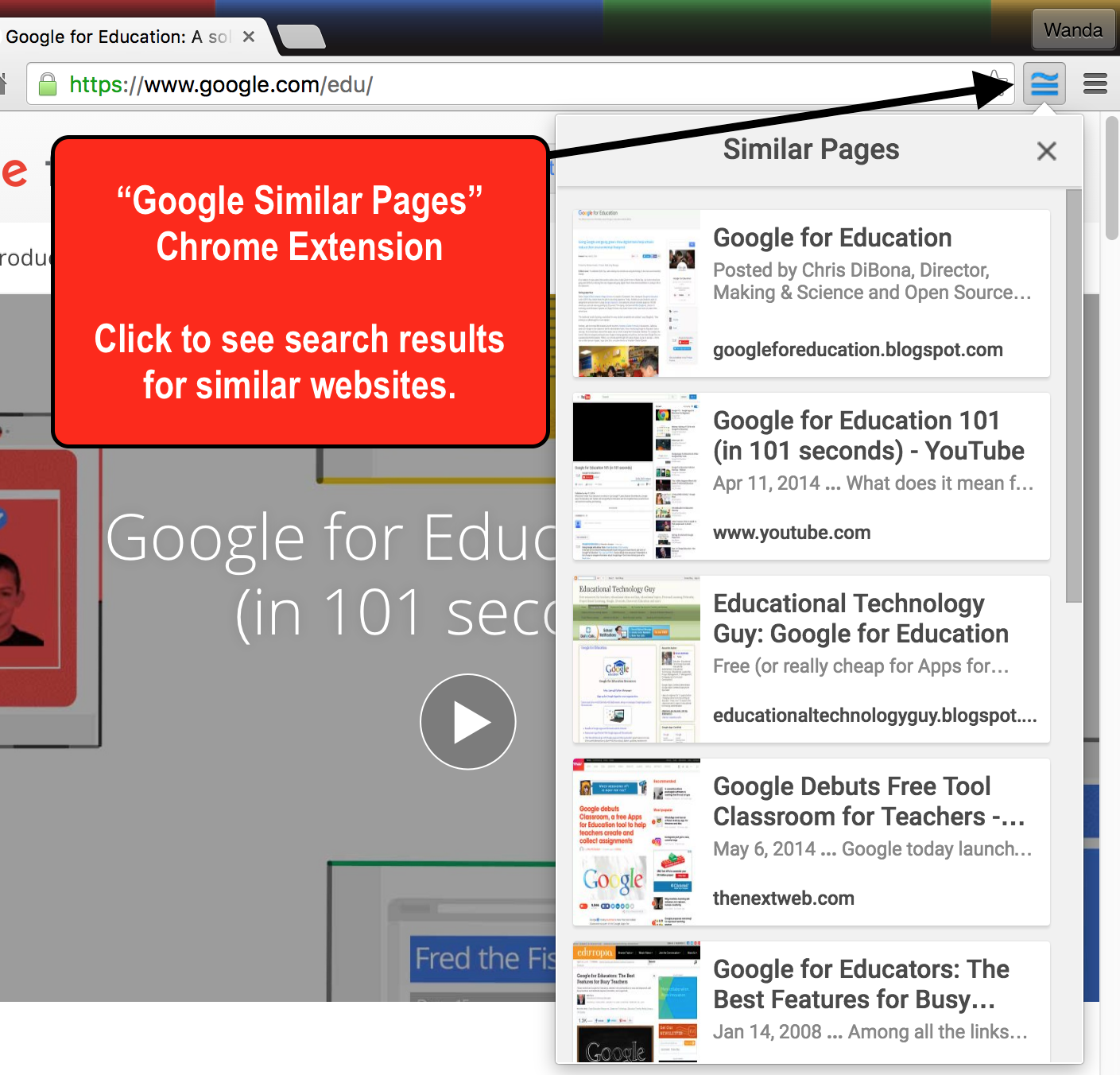 Chrome extension source viewer
– Adds button to show the source code of a Chrome extension (crx file) in the Chrome web store (and elsewhere if wanted). View the source code of any Chrome extension in the Chrome Web store
without installing it
.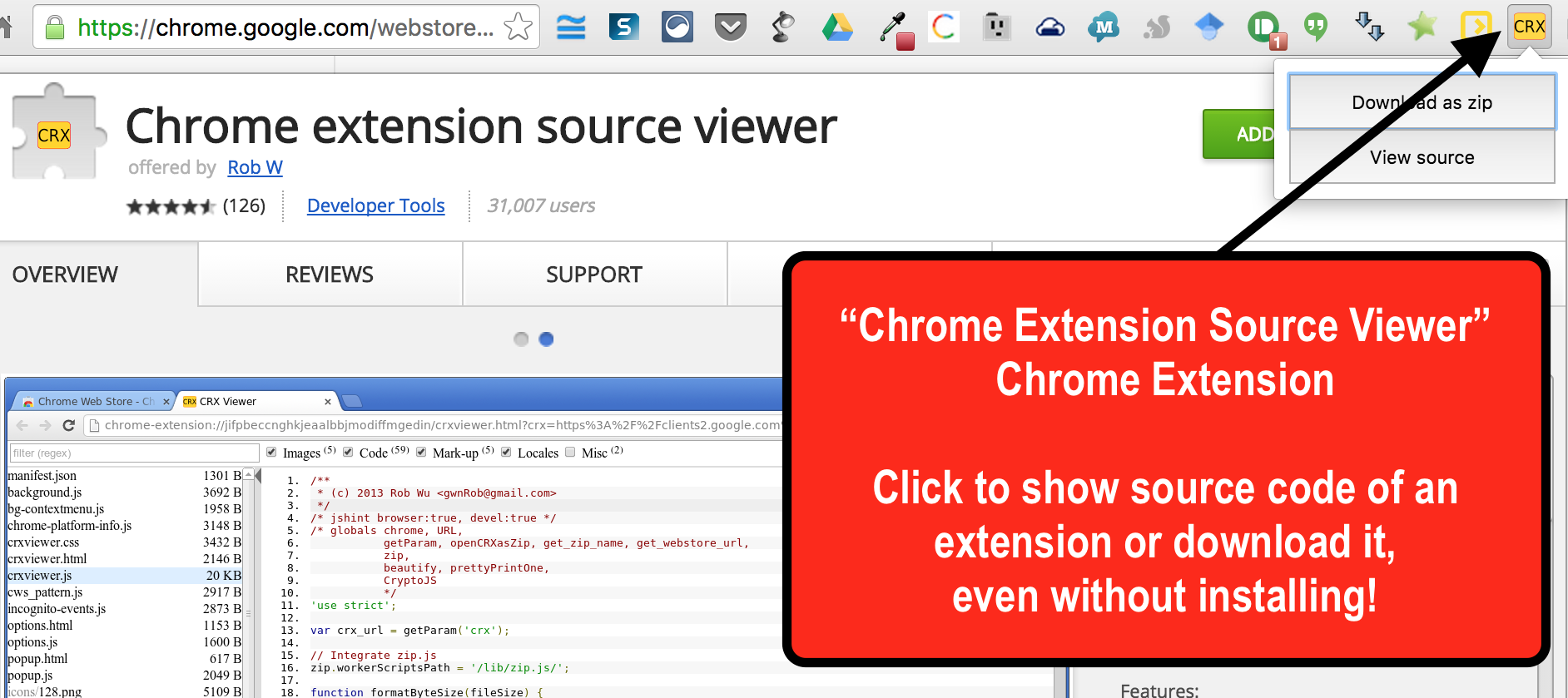 Google Scholar Button
– Lookup scholarly articles as you browse the web. This extension adds a browser button for easy access to Google Scholar from any web page. Click the Scholar button to:
Find full text on the web or in your university library. Select the title of the paper on the page you're reading, and click the Scholar button to find it.
Transfer your query from web search to Scholar. Press the Scholar button to see top three results; click "full screen" in the lower left of the popup to see them all.
Format references in widely used citation styles. Press the quote button in the popup to see a formatted reference and copy it into the paper you're writing.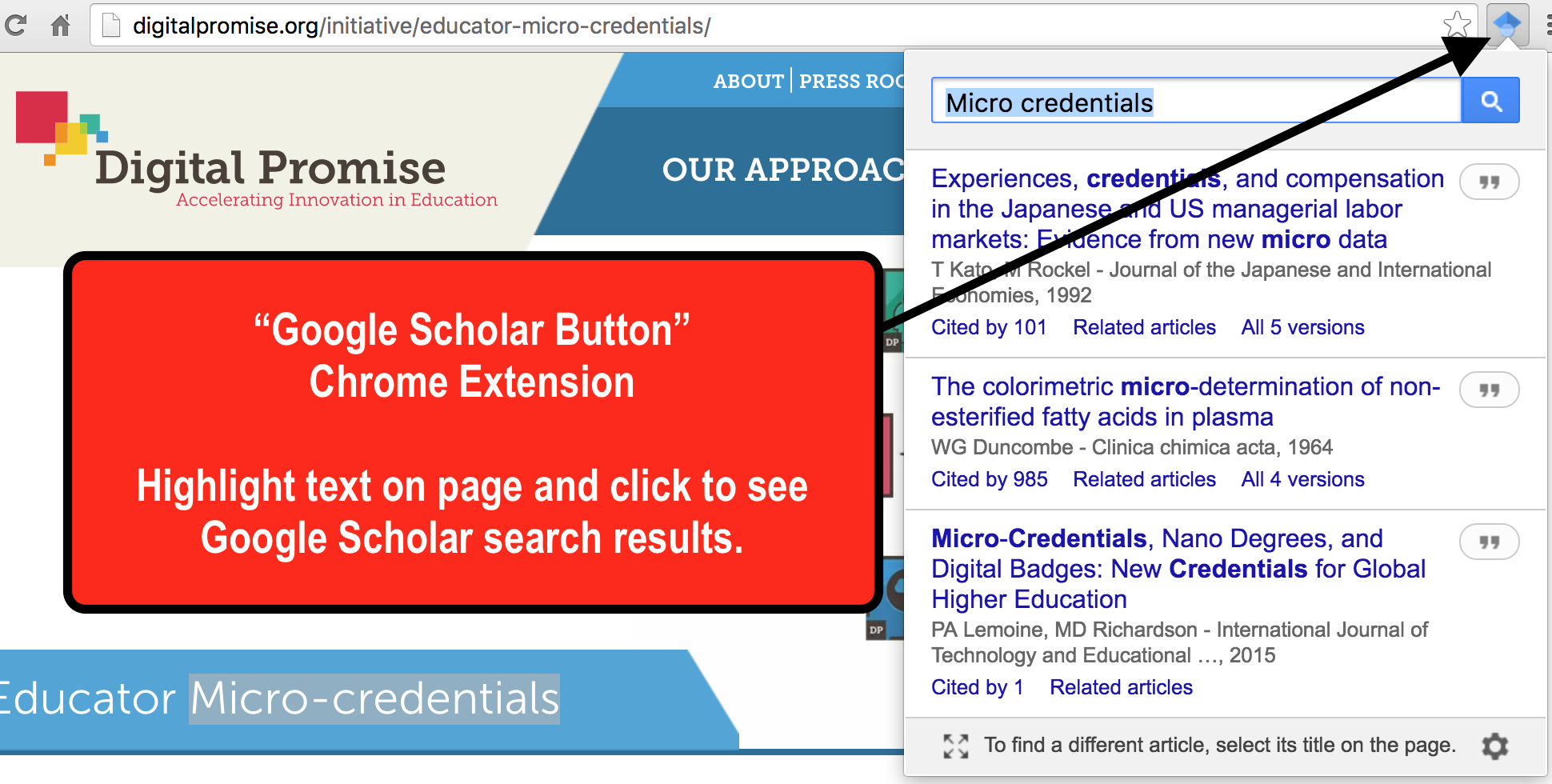 Make a GIF
– Thanks to
Holly Clark
for this one! Quickly make animated GIFs! Warning – this is addictive!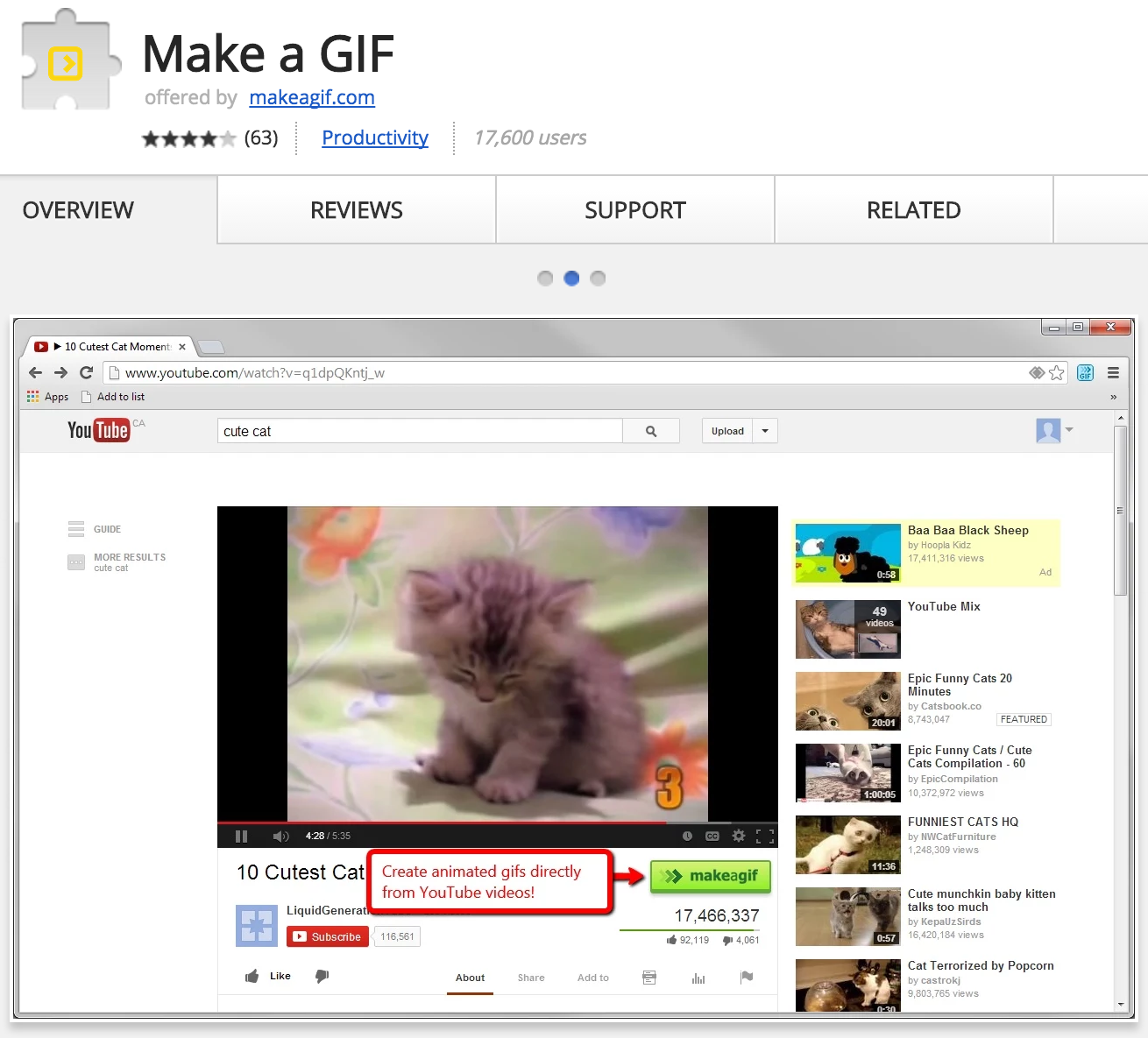 Extensity
– Tired of having too many extensions in your toolbar? Quickly enable and disable any Chrome extensions. Just enable the extension when you want to use it, and disable when you want to get rid of it for a little while.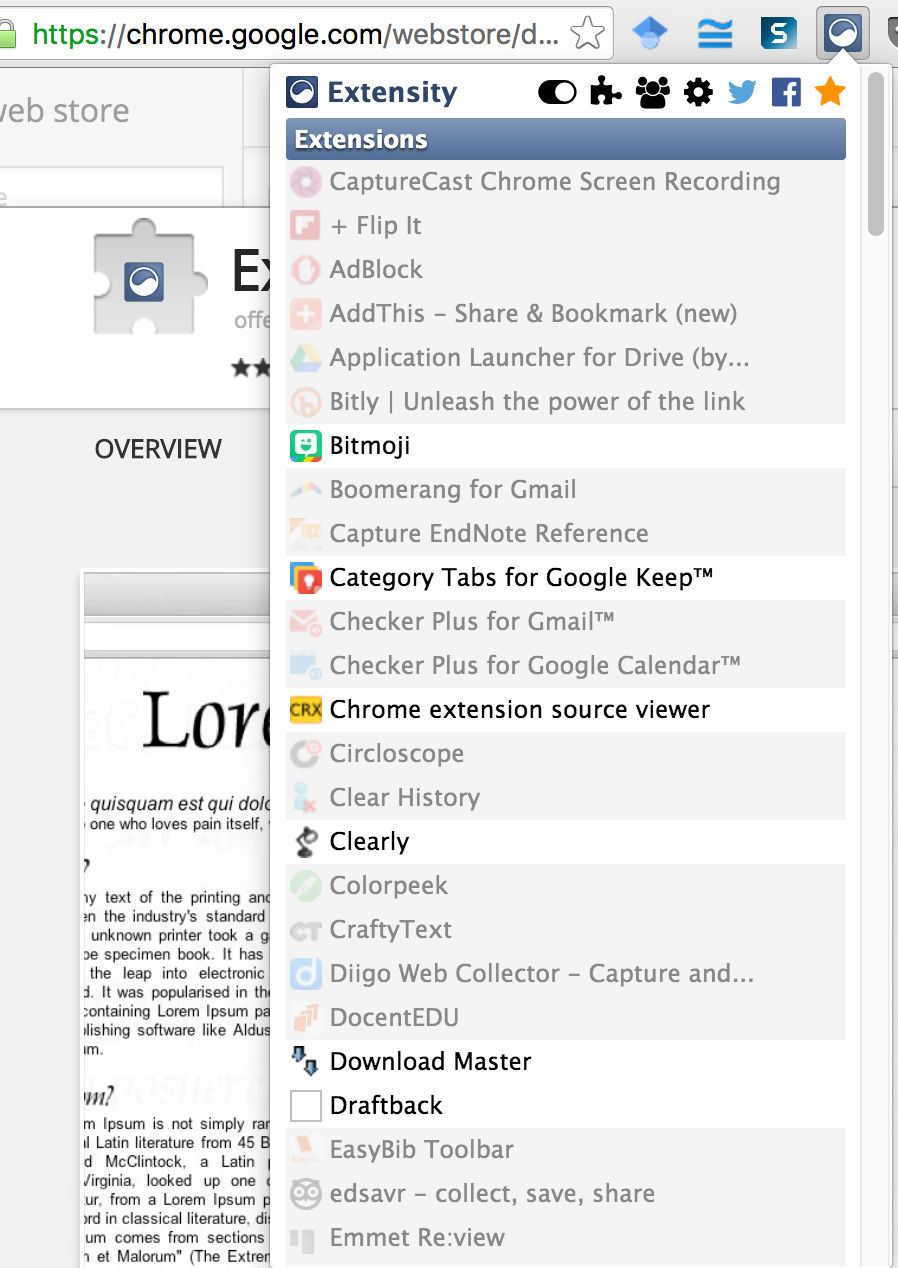 What are YOUR favorite extensions for Google Chrome? Post in the comments!