I am not sure how many parts there will be in this series yet. 
Today was one of those days. You wake up knowing that by the time your head hits the pillow, you will be changed. Yes, today was one of those days.
On March 29th, I was sitting at my desk in Lakeland Elementary School (Lakeland, TN) when I got an email inviting me to attend EdCamp USDOE at the end of May. Honestly, I had forgotten I'd even entered the lottery to try to attend. Like many others who were selected, I had to do a double-take and pinch myself before I could believe what I was reading.

I secured permission to be off of work for two days, booked my flight and hotel, and followed everyone who was tweeting on the #EdCampUSA hashtag. I read up on my fellow EdCampers and looked forward to finally meeting, face-to-face, so many who have been a vital part of my digital PLN.
Fast-forward two months…
I arrived in Washington, DC, yesterday afternoon (Thursday, May 28). After an unremarkable flight and painless shuttle van ride to the hotel, I took a brisk walk to the Washington Monument. Just couldn't resist the urge to get out and see some of the town even though I only had about an hour to spare.
4 pm – Met Hadley Ferguson, Executive Director for the EdCamp Foundation, for the first time. She had arranged for a focus group of EdCamp organizers. We sat together and discussed how the EdCamp Foundation can support the organizers and how the organizers can support the foundation. So many great ideas floated in that space. I can't wait to see what comes of the many suggestions Hadley jotted into her EdCamp notebook! I learned a lot more about what goes on behind the scenes and what supports are available for the organizers. I can't wait to get rolling with plans for the 2016 EdCamp Memphis! Also, I expect that my attendance at more EdCamps will rise exponentially in the year(s) to come.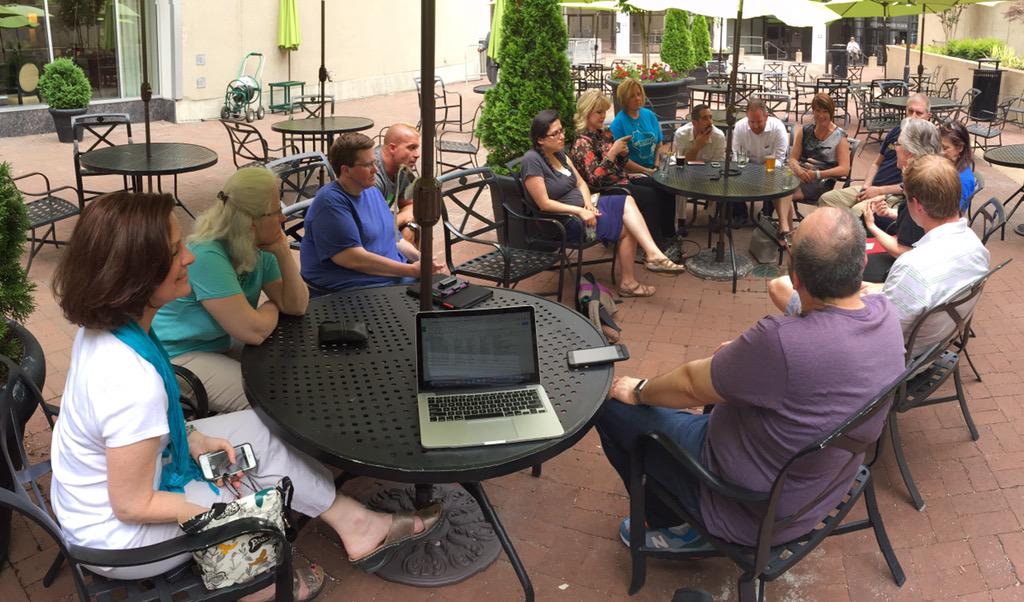 5:45 pm – Most of the focus group takes a short walk to get some dinner at the Potbelly Sandwich Shop. The conversations never ended. They just changed locations. We talked all the way there, while we ate, and as we rushed back to the hotel in an effort to beat the impending rain.
7:00 pm – The planned Tweet-Up moved from the 21st Amendment Bar & Grill (the live band was not conducive to our continuing conversations) and transplanted to a nice seating area down the hallway of the hotel lobby. More great talks, lots of jokes and stories, and handshakes / introductions often followed by "I recognize you from Twitter." I wasn't big on the Tweet-Up before. I am a firm believer in them now. The chance to break the ice and lay the foundation of deeper connections was just what I needed to prepare myself for the actual EdCampUSA. It gave me a chance to move beyond "I know you from Twitter" into "I know you in person" which, in turn, led to me feeling more comfortable talking at the EdCamp and even gave me courage to facilitate a session!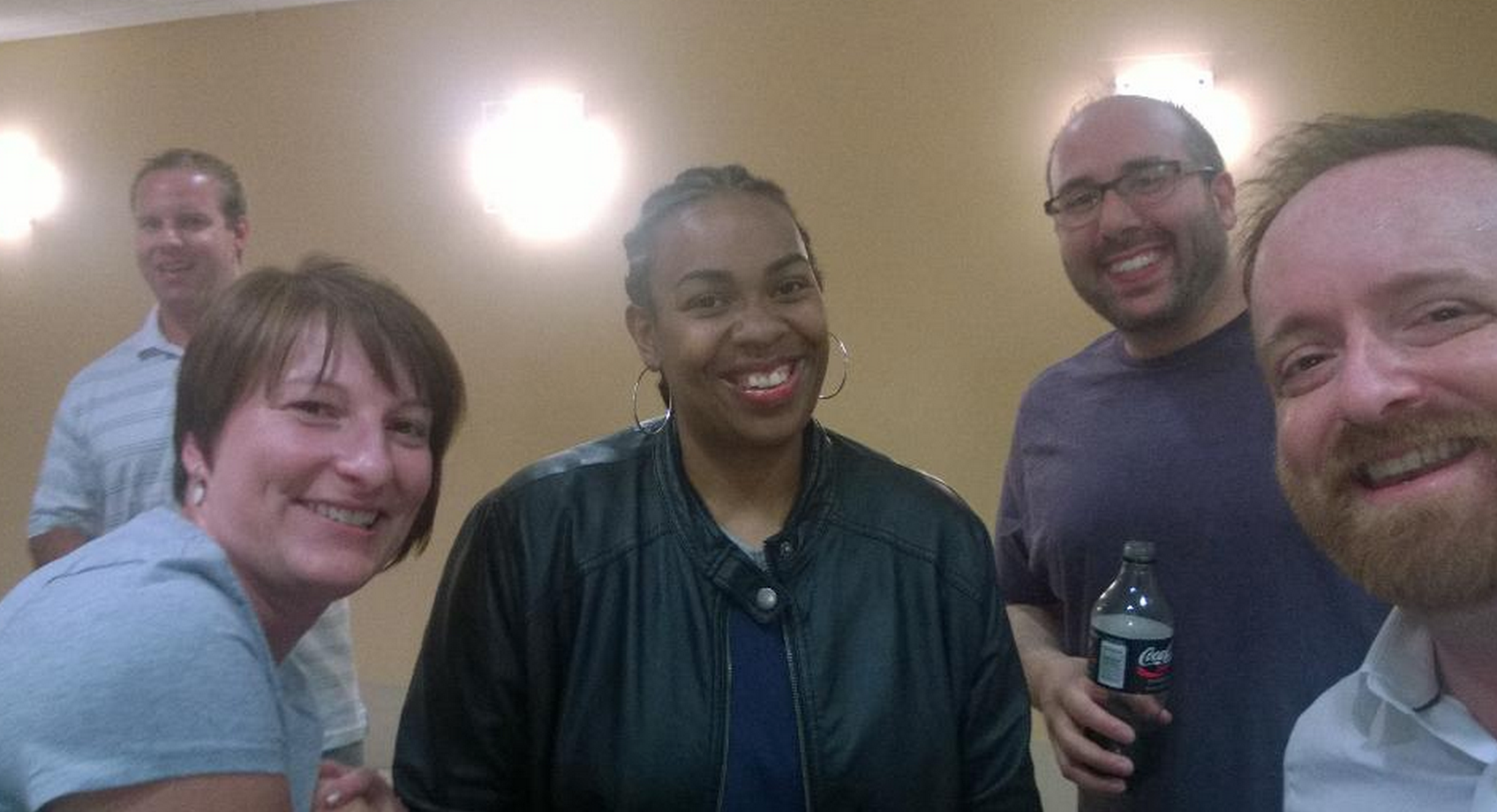 @hanlon_josh, @ChristinaMLuce, @sarahdateechur,
@adambellow, @magicpantsjones
After a few hours, I retired to get some rest because I knew I would rise early. And I did. I woke up and just knew. Today was going to be one of those days. I woke up knowing that by the time my head hit the pillow tonight, I would be changed. Yes, today was one of those days.
Keep your eye out for Part Two of the series where I will dive more into the sessions I attended and the people I met. And the connections, oh, the connections!