I don't even want to think about what this, my first year at my school, would have been like without Symbaloo. Last summer, I set all the student computers to start up to a specific page on our district server and that page holds an embedded Symbaloo mix.
The main mix we use is here – http://www.symbaloo.com/mix/lessymbaloo1 – but we embed it into our own HTML page to make it look like this – http://lakelandk12.org/les/start.html.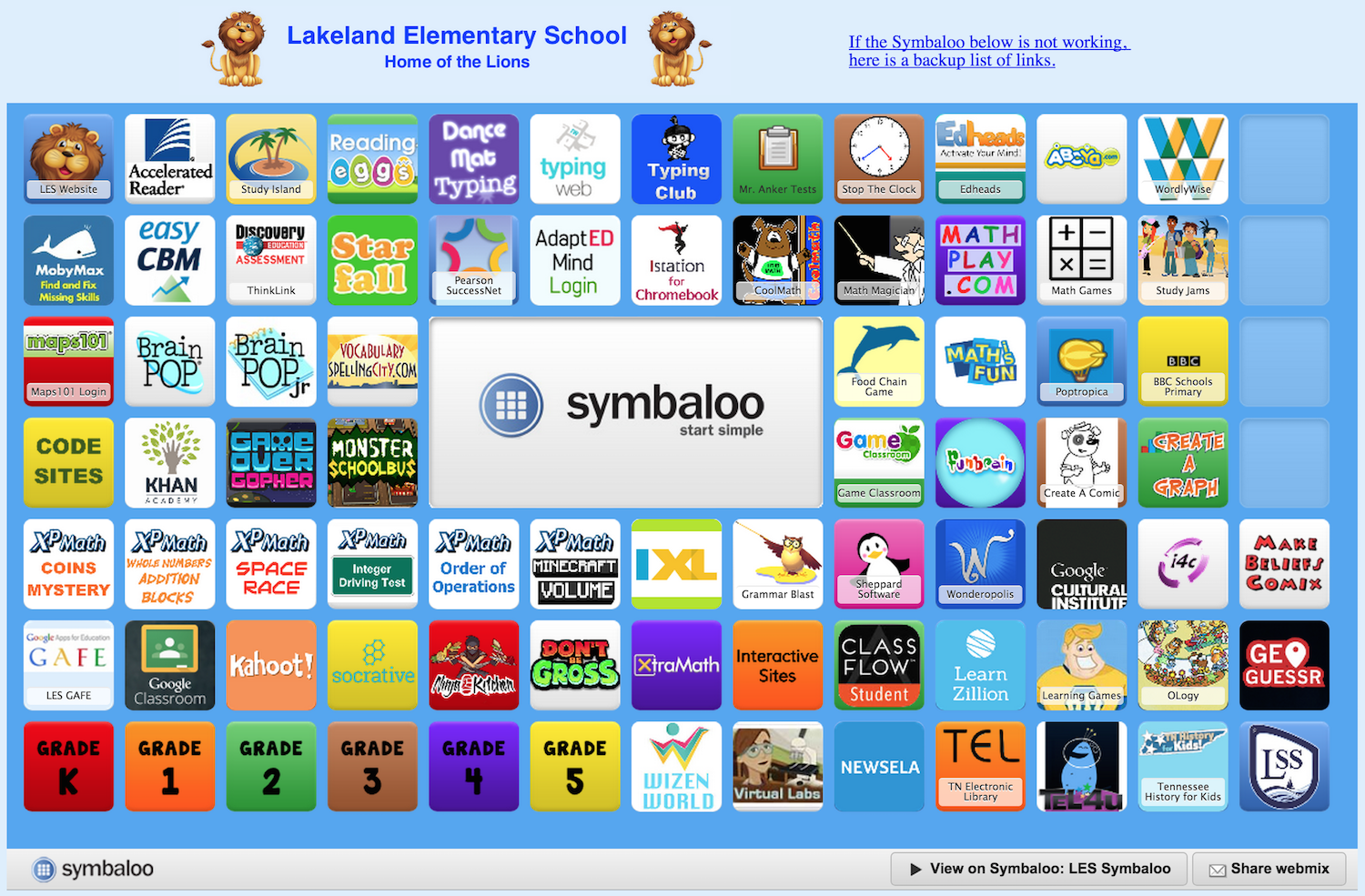 When we need to add a link to a computer, I add it to the Symbaloo and sync it. Job done.
I added grade-level tiles that link to grade-level mixes (also embedded in our own HTML pages) and those are managed by teachers in that grade-level. While that part hasn't really taken off this year, I expect it will next year because we are going to be moving much of the "practice games" off the main Symbaloo as we add some structure to the computer lab rotation.
FYI – We have a link to it on the school website so students and parents can easily access from home as well.
If you have to manage links on lots of computers, consider moving to this kind of setup. It sure has made my year better!