If you have Location History turned on for your Google account and Location Services (Android – iOS) turned on for the device running your Google account, try this and be prepared to be a little creeped out.
Go to https://maps.google.com/locationhistory.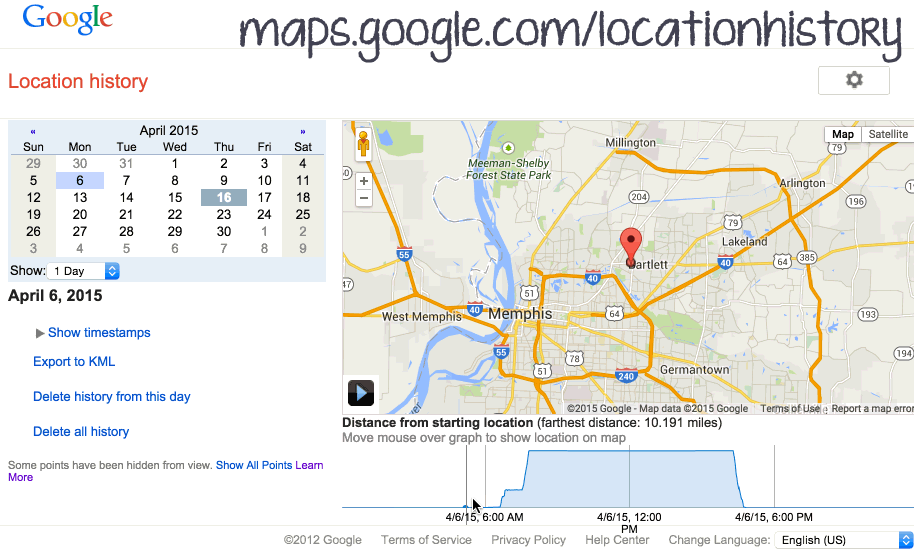 It's not 100% accurate but spooky close.
Makes you really think about what apps you've given access to your GPS data!